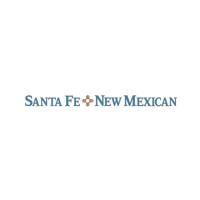 A "progressive" state must protect consumers | My opinion
I write this on Martin Luther King Day. It is a day that inspires dreams big and small, vast or modest. My dream begins with a touch of nightmare: store loan interest rates. Then it gets better.
Storefront loans, payday loans, and more deserve a long look in the current short session of the New Mexico legislature. Over the years we know Santa Fe's New Mexican has cleverly kept a light on this issue of storefront loans and usurious interest rates — despite efforts by industry and others to keep New Mexicans in the dark.
Milan Simonich has written extensively on the problems of storefront and payday loans (and there have been others as well), and he remains among the adamant opponents of the idea that lowering interest rates on 175% to 36% is, incredibly, "a bad idea" for New Mexico and New Mexicans. So, too, think of New Mexico and others.
The payday loan and storefront loan industry is also rising to speak out through various voices.
Recently, The New Mexican published an article by former lawmaker Richard Martinez ("Installment loans can be good for consumers", My View, January 9).
He argued that storefront loans in New Mexico are a "good idea" at 175% interest rates because storefront lenders fill a need that no one else will – and – the industry must charge rates as high as 175% to survive. Credit unions and other lenders or lending alternatives and state analysts may argue against this claim.
Further, Martinez argues that people who argue that a 36% cap on interest rates is a good idea, "don't understand" how "interest rates work." (I assume he was talking to me or talking to me, among many others in New Mexico. And with respect, I state that for my part, I know there is a difference between 36% and 175% of interest expressed on any "term" – i.e. time.)
Martinez illustrated "how interest rates work" in his article by noting an example: when someone "borrows $100 today" and is charged "$1 in interest." He continued, "If paid off in 1 year, the APR is 1%." Thus, Mr. Martinez assumes a one-year term by referring to "APR" which stands for "annual percentage rate". He went on to note that if the loan was paid off in "one month, the rate (presumably he meant APR) is 12%." And, he noted in summary: "If the loan "was repaid one day after the loan was issued, the APR is 365%".
Mr. Martinez can take me, among other readers, as a pumpkin truck driver; but, respectfully, his argument has a flat tire and consequently shakes and shakes clarity and truth. In my opinion.
He assumed a "one-year term" when he referred to the RPA.
Thus, he was correct in saying that the interest paid after one year was one dollar. But, he was wrong to suggest that a loan paid after one day that has an interest rate of 1% on $100 is thus converted into a loan with an APR of 365%. No. This is not the case. The interest the borrower would pay on a loan assuming an annual interest rate of $1 is either $1 (if such a minimum interest payment has been agreed) or 1/365th of a dollar, if possible. The APR remains, respectfully, 1 percent.
I think it is difficult to defend an industry or a person or an institution or any public body that lies and deceives (even by mistake, omission or negligence) people who are vulnerable to lies and deception. Martinez is caught in the vaporous, sticky web of an industry.
Yet we see this all over America, not just in New Mexico, today. There is no "progressive" defense for policies and practices that harm the population – and which simultaneously preserve predation aimed at the population and its basic interests.
New Mexico House Speaker Brian Egolf said during the 2021 session as part of a bill to lower the interest rate from 175% to 36% to protect New Mexicans and in a progressive but essential way to protect the economic security of the vulnerable: "My involvement right now is zero.
This kind of public blindness is actually toxic neglect of the public interest. In my opinion. Negligence is not an active, loud defense of the people, nor an excuse for lack of courage or failure to perform the duty of a public fiduciary. Yet the speaker spoke as if he could wash away the stain of his indolence on the matter with words alone. The bill he referred to is not the only problem – the problem is this: are he and his colleagues who claim progressive views prepared to stand up for New Mexico and New Mexicans against predatory lenders with something more than apologies, negligence, careless words and a blind eye?
If historic "red states" (e.g. Nevada and Nebraska) and their people can stand up to the lenders, why not a so-called "blue," "progressive" state like New Mexico? Are people really the problem in a movement towards progress?
Thankfully, the governor of New Mexico seems more than capable and ready to stand up for the health, well-being, and economic security of New Mexicans — even when it's really, really hard to stand up on some issues.
Governor Michelle Lujan Grisham knows many things, but most importantly knows that in these times – which are awash with public money (e.g. oil and gas revenues and federal relief and infrastructure funds) – there is no time to look away from the most vulnerable among us in New Mexico as we look and dream towards a brighter future in New Mexico. If the legislature issues a bill that contains an interest rate cap of 36 percent, this governor will know what to do for the people of New Mexico.
The relief provided in such a bill limiting the 36% cap on storefront loans is for everyone in this state and for the safety of this state in the future. The relief is not just for individual borrowers who have been neglected for too long; as if they weren't reason enough.
Alexis H. Johnson, Esq., lives in Santa Fe. A longer version of this article is available online.